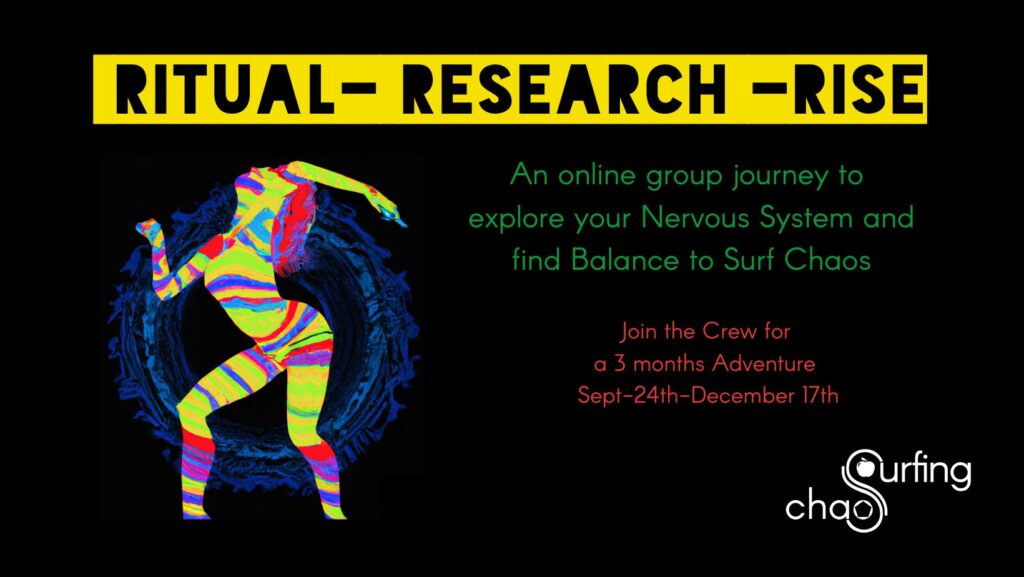 A holistic exploration of your nervous system & a magickal quest to reshape your Reality Tunnel with the power of Ritual and Chaos.

The Journey
Get ready to embark on a wild and magical ride as we dive deep into the depths of our consciousness and nervous system programming!
Over the course of 12 weeks, we'll journey together to explore the wiring of our nervous system and uncover the 8 dimensions of consciousness, as mapped out by the legendary fringe thinkers Dr. Timothy Leary and Robert Anton Wilson in the 8 Ciruits of Consciousness model and the 8 Colors of Magick by Peter Carroll.
We will engage in explorations of our unconscious nervous system programs through rituals, experiments, and reflections and tinker with it to create brain change.
And of course, to make this journey as magical as possible we will be exploring the principles and techniques of Chaos Magick to catalyze transformation and growth.
As we move through the Circuits I will be calling in the magical quality of the corresponding Color of Magick.

So brace yourself, because this is not just an online course, but a magick container, so if you jump on board, you will be called to do the Great Work of Magick.

Not afraid to jump into the deep end?

Join our wyrd group of explorers from all over the world as we engage in an online experience that's accessible in both English and German.
Time Coordinates
We'll kick off our 3 months online accompanied adventure on September 24th and wrap up on December 17th.

Our Monastic Master Mind group will meet online on Sunday evenings from 7-9:30 PM CET via Zoom.

Your personal explorations will require some more time commitment in your own world.

Your time investment for this journey will amount to between 4-9 hours a week depending on the ticket level you commit to.

The deeper your commitment, the deeper the transformation you can achieve.

Check out the Journey Flow

The Crew
For this journey, I am recruiting a crew of curious and courageous explorers of consciousness, that are up for a deep five journey of Self and transpersonal exploration.
I'm searching for 5 brave and daring Magickians who are ready for a full-on transformational journey. We'll be meta-programming 1:1 to craft a leveled-up version of your magical self.
Next, I'm looking for 10 curious Masters who are ready to geek out on this map and take their experiments to the next level. We'll be diving deep and exchanging notes on our mind-bending results on a weekly call.
And finally, I invite up to 8 fearless Monks who are ready to dip their toes into the waters Chaos Magick and unlock their inner magickian, while holding their own.

Are you ready to join us on this epic Crew?"
Is this journey for me?


Onboarding concludes on the 23rd.
If you are still wanting on and cannot find a spot in my calendly anymore, contact me on telegram or instagram @chaosurfer23 to see if we can still onboard you.
We look for the Secret – the Philosopher's Stone, the Elixir of the Wise, Supreme Enlightenment, 'God' or whatever…and all the time it is carrying us about…It is the human nervous system itself.

― Robert Anton Wilson, Cosmic Trigger Volume I: Final Secret of the Illuminati
This adventure might be up your alley…
if you feel out of balance and overwhelmed by the rising uncertainty in your world and you are looking for a level up to surf the Chaos.
if you experienced a life-altering event and you need support to make sense, integrate and rebuild,
if you are a psychonaut flying high in search of expansion but losing your ground,
if you are operating with neuro-divergent wiring of the Central Nervous System and want to embrace all of your beautiful Chaos,
if you are questing to "know thyself" using psychedelics and/or magick and want to counterbalance the potentially destabilizing side effects.
If you're a nervous system or model geek and you love to dive deep into a new model to explore the inner workings of your system,
If you're a coach or space holder, looking to expand your toolkit and skillset to understand your clients and provide them with new ways of processing their experiences,
If you consider yourself a Discordian Pope or RAW fan and feel like committing to a group experience to experiment with the exercises and get out of the armchair,
if you are looking for a full system reset and willing to engage in meta-programming to reshape your Reality Tunnels,
If you're a ritualist looking to, shift your paradigms, expand your toolbox to create even more powerful transformational rituals.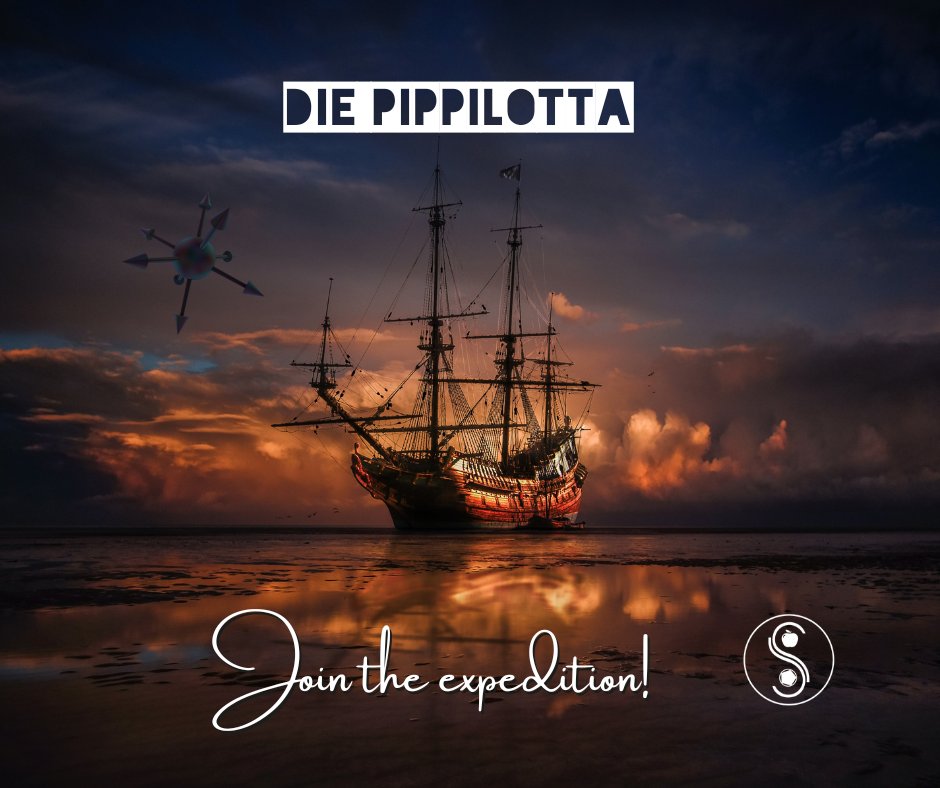 Does any of these ring a bell?
Ready to jump aboard and
claim a spot on this life-altering trip?
If you ever wanted to shift some paradigms in your life, this journey is probably a good way to start and make some major steps towards your higher goals. It is about structure, chaos and deep transformation.

I was blown away by some of the processes especially when it came to making my mind a tresor box for my wishes, honing down my thoughts and subconscious so that my needs and wants would be taken care of.

The 8 circuits – which I had never heard of before – are designed to bring the focus to all areas of human body-mind unit, from the very "primitive" basic needs to the very subtle or transpersonal.

The secret lies in the order: if you have taken care of the bodily requirements, and the emotional, mental and social realms, you will all the more be able to tune in to the realms of magick.

Thank you, Mariana, from the bottom of my heart for creating this journey and taking us there.

Bettina Semmer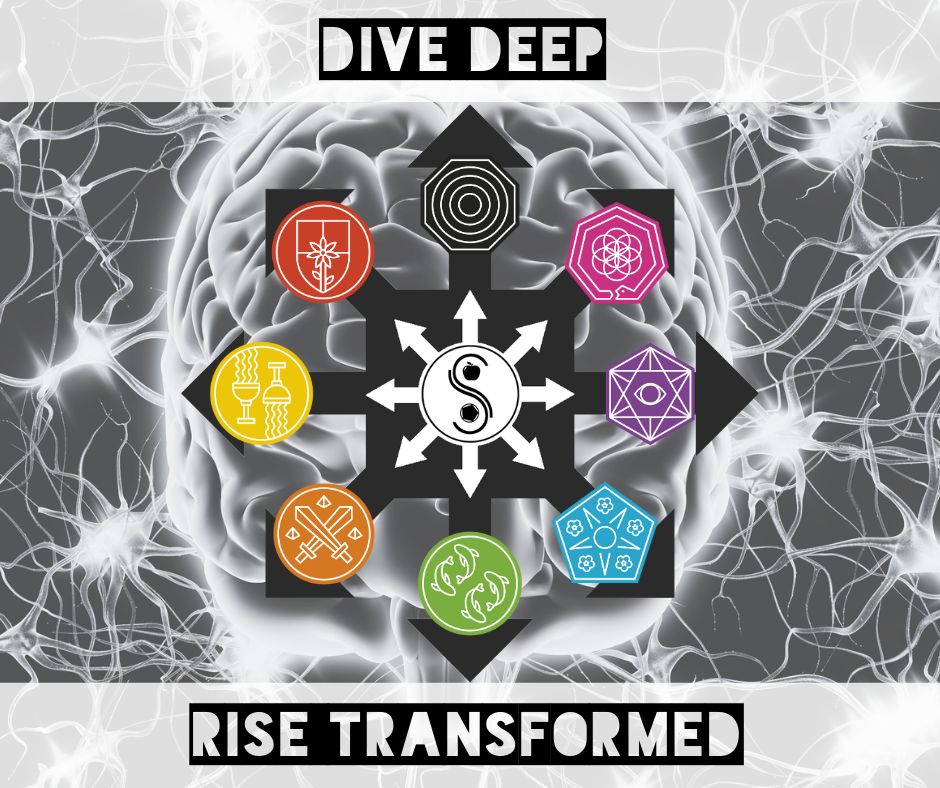 Ahoy cosmic pirates and explorers of consciousness!
My name is Mariana Pinzón, a.k.a. Mavis, and as captain of this Crew I invite you to join me for 12 weeks of Chaos Monastics and Ritual Research.
I work with unconventional humans, edge-dwellers, neuro-divergent folx, and solar punks. I take them on a quest of self-discovery, integration, and grounding.

I help them to welcome and embrace their Chaos as an opportunity to level up, unleash their magick and empower them to craft their own path toward a regenerative future.


Why do I offer this Journey?
As someone who's been through some serious waves of Chaos, I know firsthand the transformative power it can have. And I believe that those of us who don't quite fit in with the mainstream have a special role to play as Agents of Change in these wyrd transition times.

I have crafted this Journey based on the 8 Circuits of Consciousness Model and the 8 Colors of Magick to empower you to level up by gaining more mastery of your nervous system and unleashing your magick, so you can more playfully surf the Waves of Chaos in a VUCA World.

Why this model?
I'm no stranger to life's ups and downs, the highs and lows, the twists and turns. Chaos Magick offers entry to a path of rapid evolution. But it is not always smooth sailing. You play with Chaos, you better be ready to surf some heavy waves.

Working with the 8 Circuits of Consciousness Model has helped me piece myself back together and figure out how to find the balance to stay on my surfboard.

It's helped me navigate some of the toughest crises I've ever faced, rebuild myself from the ground up, and develop skills to help others in their times of rapid change.

And I love the humor! These thinkers are a bunch of wacky geniuses who know how to make you laugh, even in the midst of a dark night of the soul.

Having the ability to crack a joke mid-meltdown and to laugh about the cosmic joke, especially when it is on you, is a sign you are getting liberated.
What about my credentials as a guide?
I've earned and learned the ins and out of this map of consciousness by working with the material of these eccentric thinkers and applying it in the mids of Wave after Wave of Chaos hitting my life.

It helped me keep some sense of sanity and humor while I was traveling through my underworld.

But I also have some shiny documents of authority to show for it.

I have a diploma in Transformational Coaching and a university degree in Philosophy, Comparative Religion, and Political Science, a diploma in Positive Psychology, and about 20 years of experience leading group work in different settings: university, politics, activism, and in the past 3 years in transformative spaces.

I have practiced group magick with the IOT in the last 5 years and I've played in some pretty wild game-worlds, like politics, drug liberation, and medical cannabis entrepreneurship.

Hail Eris!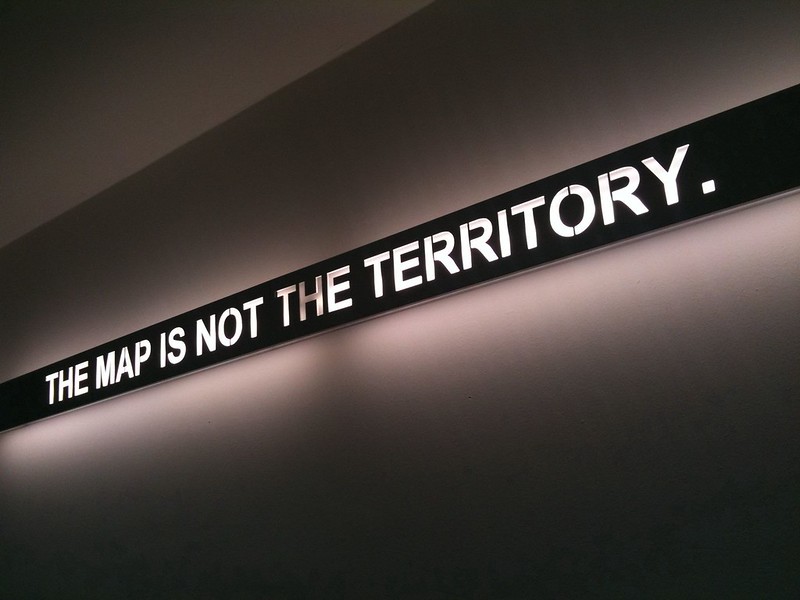 The 8 Circuits of Consciousness Model
The 8 Circuits of Consciousness Model is like a treasure map to the wild and wacky world of your own mind. It's a tool that helps you explore the depths of your consciousness, and a compass to chart course towards personal and transpersonal development.
As a meta-modern psychonaut, you'll be able to appreciate the awesomeness and limitations of this map, and use it to navigate the chaotic waters of your own mind, without elevating it to an absolute truth.
You'll learn how to download, integrate, and embody the 8 Circuits of Consciousness Model, so that you can use it as a compass to explore the mysteries of your mind and to play with the tech of Chaos Magick to create Brain Change without needing any mind-altering substances.

It's like unlocking a secret level in the game of life, where you can achieve greater fluidity and flexibility, without being tied down to any particular cultural or spiritual tradition.

What treasures might you find on this journey?
With this Journey, you get what you invest. Show up fully and you will see results beyond your wildest dreams.
Dive into the chaotic, magickal, and weird landscape of consciousness with a quiver full of ritual practices and challenges to level up your integration game!
Increase your intelligence by understanding and learning to meet the needs of your system so you can fully embody your avatar!
Discover new levels of self-knowledge and mastery while playing and having a blast!
Change your system and change your experience of the world, all while having an adventure time!
Become a reality hacking pirate with an embodied understanding of 8 types of human intelligence, and help others do the same.
What is included?
Group Journey
Exploring in a group has some advantages. You have peers to exchange with and to keep you accountable and motivated, whenever you hit a tough spot in your journey.

You find inspiration in the sharings of insights and receive more mirrors and feedback.

This accelerates our learning and growth.
You get to join the community on Discord to engage with the other explorers who have taken this journey before you as well as the Crew of this journey. Here you will find resources to go deeper and peers to have conversations with.
Our weekly video calls are where the magick happens.

In our Monastic Master Mind sessions, we dive deep into group exercises and rituals and geek out on our explorations of intelligence increase.
The language we use will depend on the group, perhaps there will be a call in German and one in English.
Are you ready to join forces with other chaos-loving, consciousness-expanding maniacs?
Then hop on board with this crew and let's get wild!
Evergreen Quest
You will receive access to the Balanced Psychonautics Quest as an evergreen online course, you can always come back to to keep exploring and working on your level ups.
Each week, I'll be dropping pre-recorded videos about the circuits of consciousness and the colors of magick.
You'll learn how to increase your intelligence and identify imbalances in your system and focus on integration work.
We'll also be exploring the magical work of Illumination, Enchantments, Divination, Invocation, and Evocation and other tech of the Chaos Magick realms to engage the personal and transpersonal unconscious.
You will receive the 8 Quest-Scrolls packed with theory and quest exercises to inspire you to experiment and explore with the configurations of your Nervous System and Ego programs so you can make DIRECT EXPERIENCE with this Maps and download it for your own use.

I've compiled an assortment of experiments from giants in the field such as Robert Anton Wilson, Antero Alli, Peter Carroll, Possibility Management, and devised some of my own.




Guided Support
Through this group exploration, you will be guided and supported by Mavis and our ChaoService Agents.

You can request different levels of support, depending on the ticket you buy for this Journey, via Discord messaging, Voice Messages, or 1:1 Coaching with the TrailGuide.

1:1 Coaching Sessions can be booked separately from the packaged tickets at any time whenever something comes up that you would like to take a deeper look at or you found something that needs unpacking or re-programming.

In this journey, you are not alone! You will be supported along your path of transformation.

But remember, my friends, the true transformation lies in the investment of your time and energy – the more you put in, the more you'll get out!

Hail Eris!
Are you already a Discordian high priest or chaos magick psychonaut? Are you in need of a full system reset?

This is prebuilt ritual space. The quest starts before the first meeting. Go on Walkabout to find a new city. Become a nobody. Complete environment transplant. Start a new important remote job. Take each of the drugs in order. Keep a journal. Do your homework. Don't explain the ritual to anybody outside. Try to keep pace.

Mariana Pinzon has curated the ideas of Timothy Leary, Robert Anton Wilson, Antero Alli along with her own and others, to form a comprehensive educational course into the 8-Circuit Model of Consciousness. This ritual chaos vortex returns what you put into it.

Are you ready to become a nobody. The homework is designed to open your perception filters, and focus your attention in a holistic way faster than you can do it solo. You will be initiated into the art of chaos magick to create your own rituals. Are you ready to explore and experiment with reality? Do you want some Discordian fun? 5/5!

Hail Eris!

Jamie McGuigan
Your Investment
Time
The most valuable investment for your personal Transformation Journey is the time you commit to playing with this material and how often you show up for the group formats.
Your weekly time investment depends on your level of engagement.
Money*
For this 3 Months of Transformational Journey, I offer different packages at different levels of investment.

These are the numbers that make me excited to receive for my service. Can´t meet me there, but feel hot for this journey? Talk to me! We will find a magick number.
As a Monk: 2-5 Hours/Week
You have flexibility in your time commitment.

You will receive the Quest Scrolls and the video transmissions.
Working through that material will take you about 2-4 hours a week, less if you have worked already through the Balanced Psychonautics Quest.

You can add any time you wish to spend experimenting with the Quest items and engaging with others on the Discord server.
As a Monk you invest: 230 Euro
You receive:
Access to the Discord Server and the Q&A Calls
Access to the Balanced Psychonautics Quest at https://study.chaosurfing.rocks as an evergreen course, you can always come back to.
5 weekly pre-recorded video transmissions
8 Quest-Scrolls
Some more treasures on the trail.
Participation in the opening and closing ceremonies to set intentions and to collect your pearls and treasures.
System Check questionnaire.

As a Master: 5-8 hours/Week
In addition to the time invested as a Monk, you will be asked to commit to additional 2,5 hours a week on the Monastic Master Mind call and what ever time you spend in asking and receiving voice message feedback.

I invite you to see this as an investment in your Great Work.
As a Master you invest: 555 Euros
You receive the Monk package plus:
Access to the weekly Monastic Master Mind calls
Access to an exclusive Discord text and video channel for Masters and Magickians
Access to 1:1 support via voice messages.
As a Magickian: 7-9 hrs/Week
This package is for those who want to create deep transformation or system realignment with 1:1 support.

You have the highest time investment since you will be intensively working with me.
In Addition to the Master Package, you will receive 8 x 90 min 1:1 Coaching Sessions you can book in your own time until the next Equinox.

And you can book a 2-3 hours System Check interview at the beginning and the end of the journey to track your change. You will have a first download of the map in direct reference to your system at the beginning the journey and a compass to know where to focus the work.
As a Magickian you invest: 2300 Euros
You receive all within the previous packages plus:
8 x 90 min 1:1 Coaching Sessions (to be taken in until the next Equinox)
2x 2-3 hours long System Check Interview.
A full system reset and a re-shaped reality tunnel!
Pricing includes MwSt/VAT as a tribute to the German Authorities. Payment plans and individual arrangements are available. *Can´t meet me at that price point? Talk to me and reveal your magick number. We will find a fitting exchange.
Coaching Sessions and System Check Interviews can be booked additionally.
The Flow of the Journey
This Journey begins shortly after the Fall Equinox
Opening Ceremony: September 24th 19:00 CEST
We will set the frame and set intentions
We will establish a hybrid group of Monks, Masters, and Magickians. We will have space to get to know each other a little bit as we are, before we begin the expedition
We will download the Map, give our monastic oath, and then jump on board of the magical ship.


Closing Ceremony: December 17th 19:00 CET
We will recap our journey
We will collect our pearls of wisdom
We will claim our treasures
We will write our tickets for the Metaprogrammer
We will exchange feedback
We will jump off the ship into our new Reality Tunnel.


Our journey goes on for 12 weeks to go through 8 Circuits and the 8 Colors of Magick.
We shall take 6 weeks to explore the lower circuits and 6 weeks to explore the higher ones. The exact timing will depend on how we get through the more stormy parts of our journey.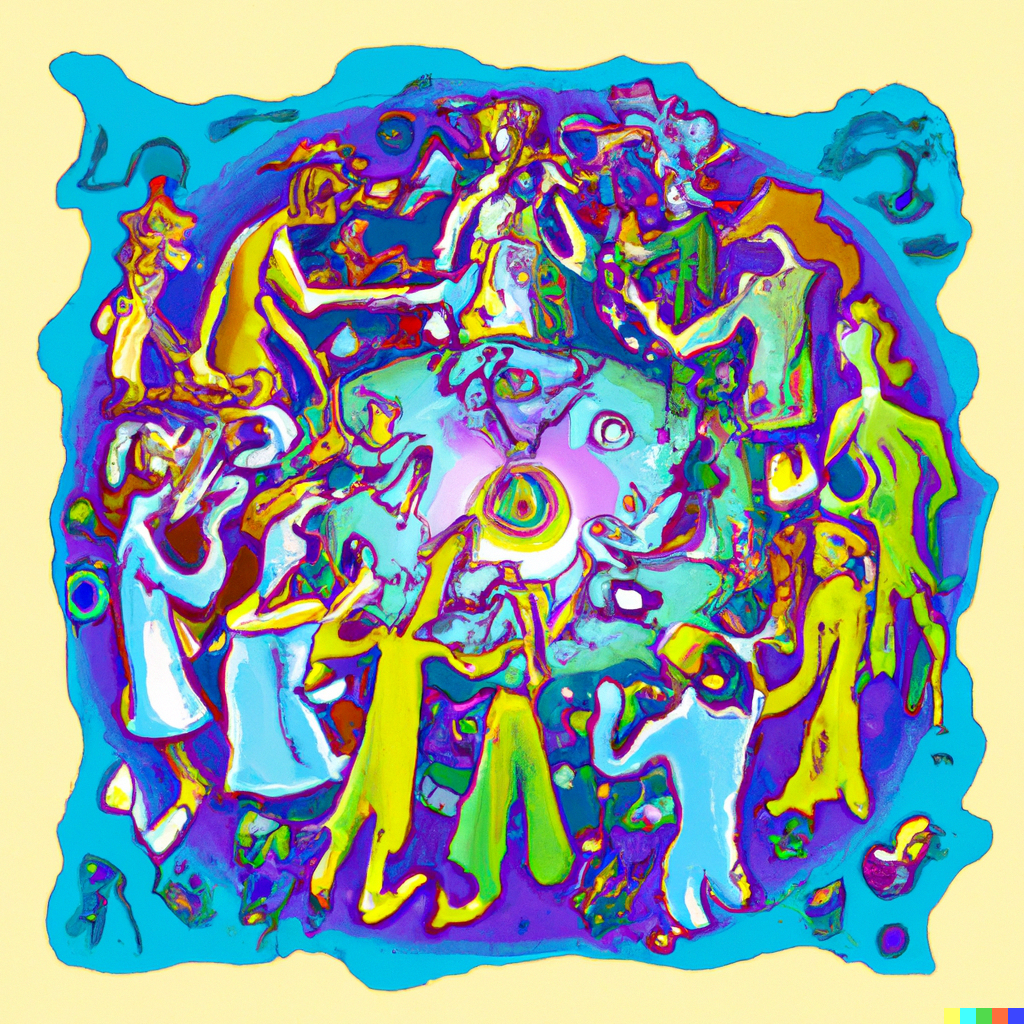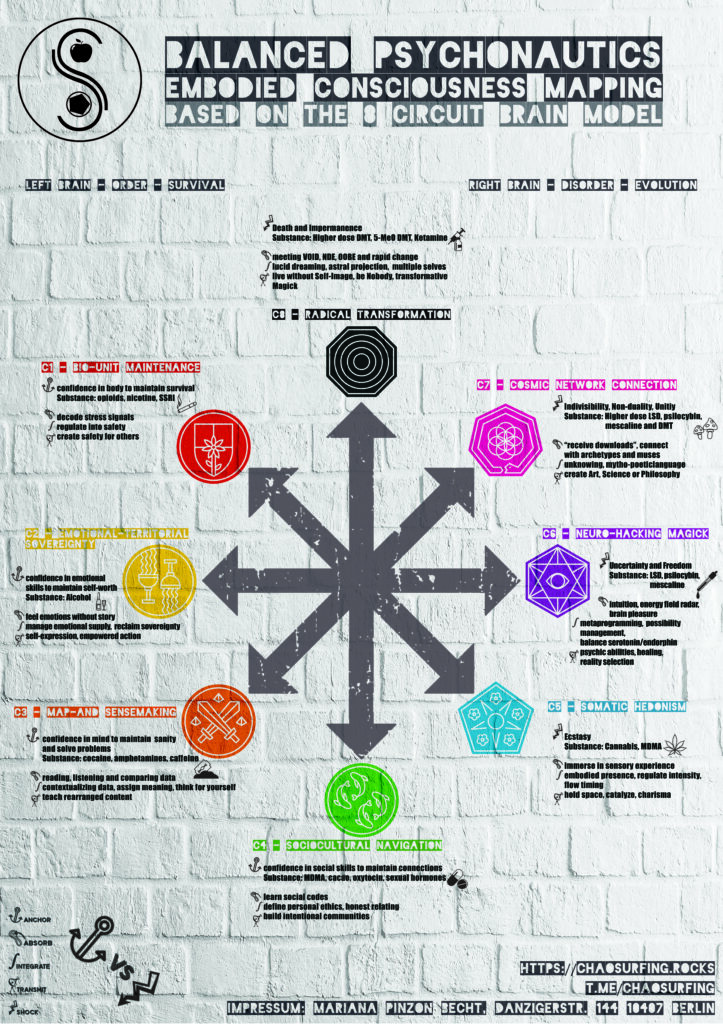 Circuit 1: Bio- Unit Mantainace
Befriending the body
The power of co-regulation
Sourcing safety within
Red Magick – The Warrior

Circuit 2: Emotional Sovereignty
Befriending the Gremlin
Balancing our emotional tank
Claiming your territory
Yellow Magick – The Sovereign
Circuit 3: Map and Sense-Making
Making our Minds our Servant
Shifting paradigms, stories, and believes
Orange Magick – The Storyteller
Circuit 4: Social Navigation
Reshaping identities
Crafting ethical compass
Green Magick – The Lover
Circuit 5: Somatic Hedonist
Exploring Pleasure and Play
Increasing Presence and Charisma
Blue Magick – The Wealthy Hedonist
Circuit 6: Neuro-Hacking Magickian
Metaprogramming
Increasing intuitive and psychic intelligence
Crafting Sigils
Purple Magick: The sexy Magickian
Circuit 7: Cosmic Network Connection
Surfing Synchronicities
Engaging with the Cosmic Players
Servitors and Egregors
Octarine Magick: The playful Mystic

Circuit 8: Radical Transformation
Intimacy with Death and Grief
Dreamworld explorations
Black Magick: The No-body in Void
This journey with Mariana has been a transformative one. An odyssey full of challenges, treasures, dangers and unexpected events. A magical training in the art of living with chaos and enjoying the waves of change, seizing every blow and every encounter as part of my intention. I enlisted in this crew as a magical pirate to reinvent myself. I learned to let go of the dead and shape my desires and my actions. I ended a relationship of mistreatment and abuse and saw the time approaching to take flight artistically again.

Mariana is an extraordinary magician of the 8 circuits and a wonderful coach who knows how to speak the language of her interlocutor and use the power of imagination and metaphors to materialize their intention and desire in the life of each one. Of all the circuits, C1 and C2 have been the ones that have given me the most work, but with their help I have been able to sustain myself in the process of embracing abandoned memories and areas of myself that are part of my totality.

We are a mystery. We are Chaos. And the beauty of chaoSurfing is to shape the form that our spirit yearns for every step of the way. Knowing that while navigating Chaos it is important to know the course of our heart. And that we are so magical that we can model reality and marvel at that miracle of journey.

Thank you, Mariana! Oh, my captain! My captain!

Orland Verdú
What about Chaos Monastics?
This term might be new to you, but no worries. You do not have to commit to an order or a cult!

Chaos Monastics is a practice in Chaos Magick circles, where we dedicate a specific amount of time to do more intense magickal practice and journey within, while still being part of the everyday world. You can do this out of the comfort of your own home.
As a group of Chaos Monks, we journey together committing ourselves to dedicating this period to more focused magickal workings in a virtual monastery on a magical ship.
This is not your grandma's spiritual program or your typical New Age fluff. We're all here to do the Great Work of Magick.
This is an opportunity to do this work in a community.
So, are you ready to join our chaos monastic community and recommit to the Magickian in you? Choyofaque!
But be mindful: You buy the ticket and get on the ship, you need to stick out the trip.
No backsies.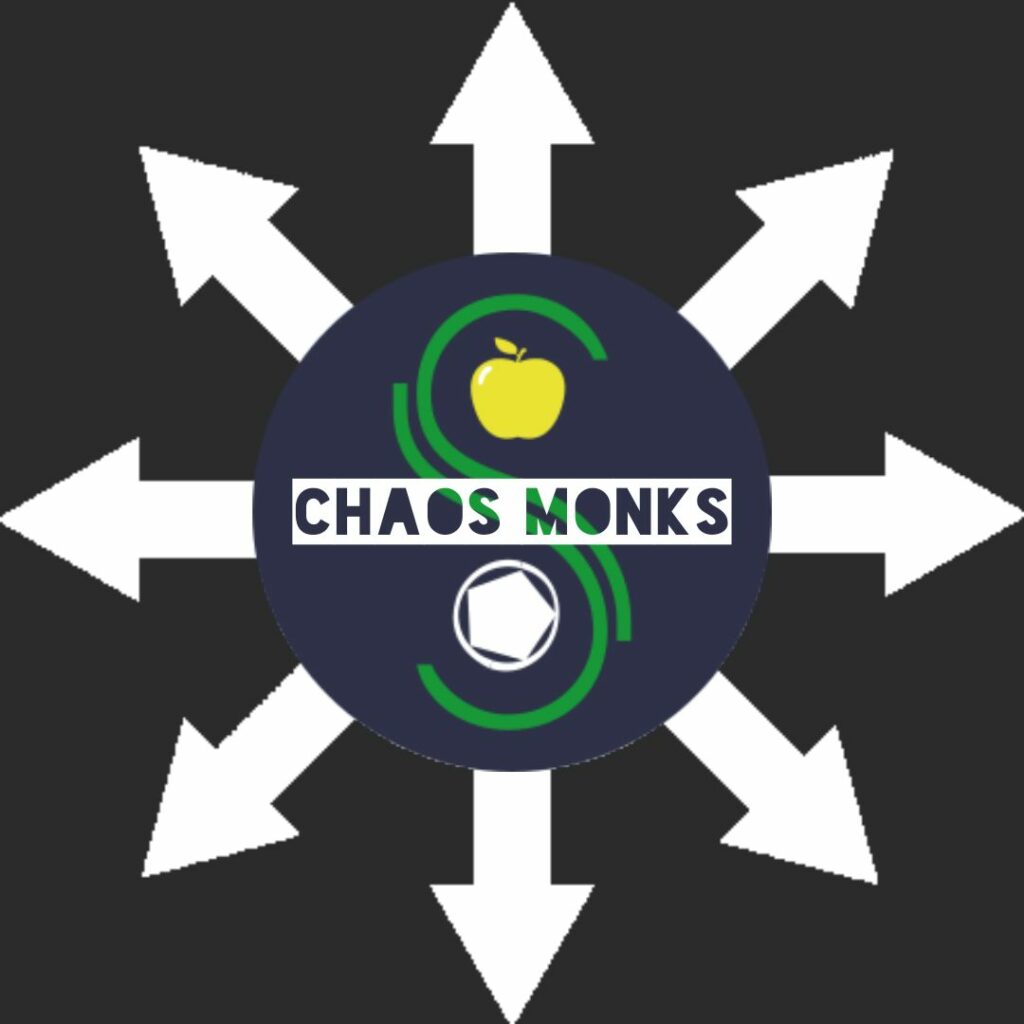 Courage is the key to creativity and to any relinquishing of ego structure.

Timothy Leary, Your Brain Is God
Holy smokes and golden apples! Where do I sign in?
Join the Journey!
Do you have any Questions?
If you have any questions about this journey that are not answered here, do not hesitate to contact me:
Or book a Chemistry Call to see if this journey might be for you!
If you cannot find a spot in my calendy shorthanded, contact me on telegram or instagram @chaosurfer23 to jump on board.
All photos picturing me are © Maximiliane Wittek, 2021, the rest are contributed by creators at UNSPLASH, Graphics were created by Mike Lebrija and me in collaboration with DALL-E.