Embodied Consciousness Mapping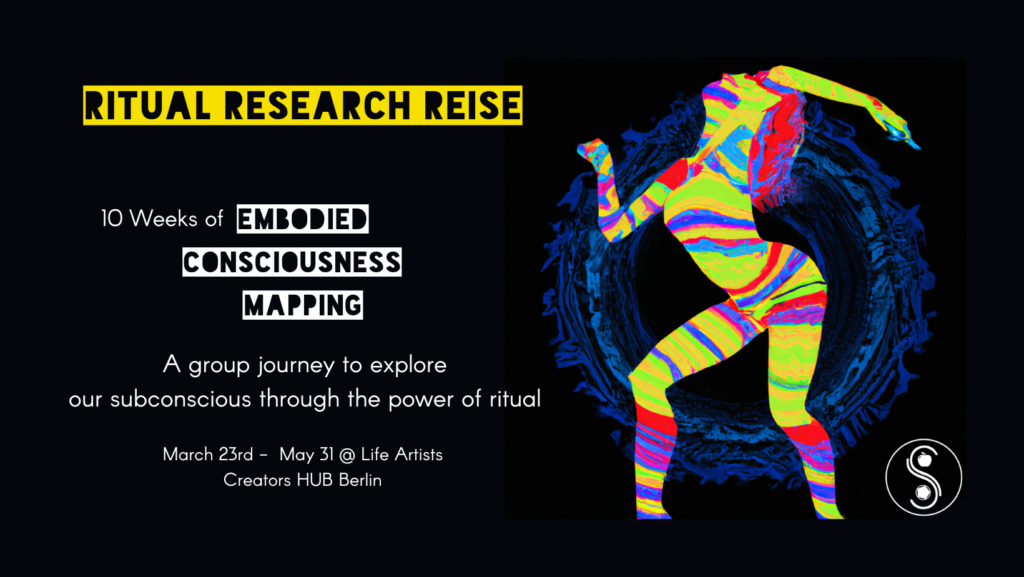 A transformative 10-week hybrid group journey to explore the subconscious and create brain-change with the power of ritual and Chaos!

This adventure might be up your alley…
if you are looking for a system reset and willing to engage in meta-programming and connect to the magickian archetype
if you feel out of balance and overwhelmed by the rising uncertainty of times of inner or outer crisis, but you want to take the opportunity of entropy to level up.
if you experienced a life-altering event and you need support to make sense, integrate and move on.
If you're a nervous system or model geek and you love to dive deep into a new model to explore the inner workings of your system.
If you're a coach or space holder, looking to expand your toolkit and skillset to understand your clients and provide them with new ways of processing their experiences.
If you consider yourself a Discordian Pope or RAW fan and feel like committing to a group experience to experiment with the exercises and get out of the armchair magickian seat,
If you're a ritualist looking to expand your toolbox to create even more powerful transformational rituals.
If you're ready for a paradigm shift and want to experience rituals as a tool for consciousness mapping and hacking using your body as a gateway to the subconscious.
if you are a solo practitioner curious to dive into group magick ritual experiences
if you are a psychonaut flying high in search of expansion but losing your ground
if you are operating with neuro-divergent wiring of the Central Nervous System and want to embrace all of your beautiful Chaos
if you are questing to "know thyself" using psychedelics and/or magick and want to counterbalance the potentially destabilizing side effects.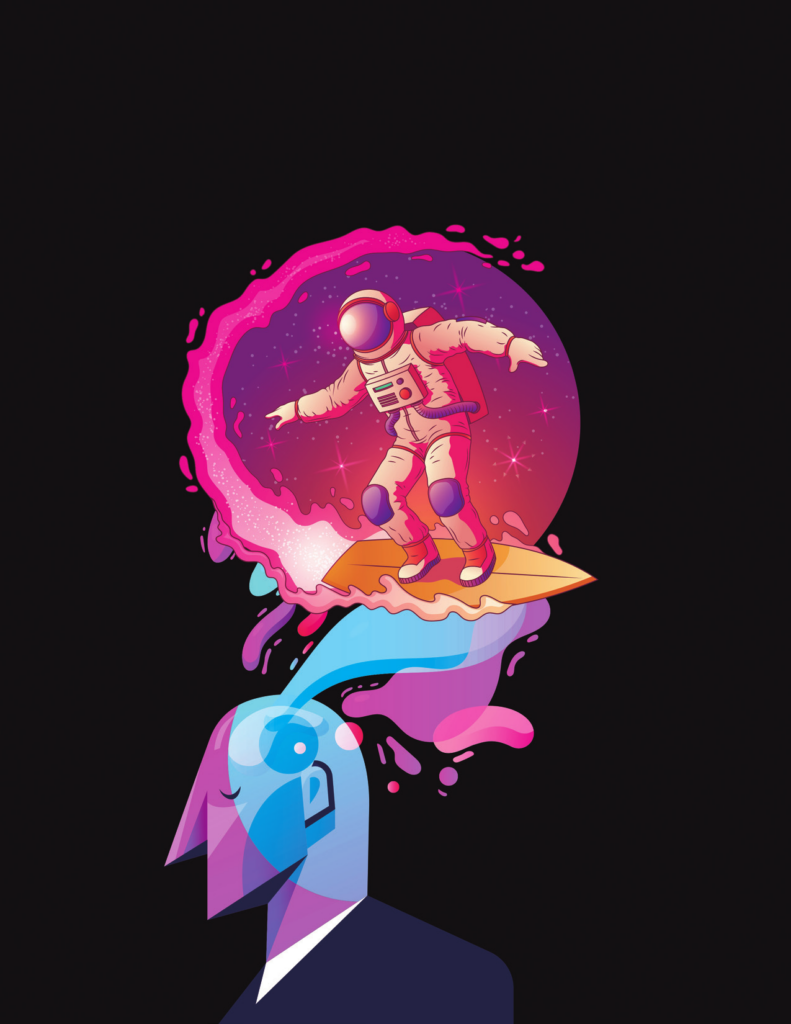 Does any of these ring a bell?
We look for the Secret – the Philosopher's Stone, the Elixir of the Wise, Supreme Enlightenment, 'God' or whatever…and all the time it is carrying us about…It is the human nervous system itself.

― Robert Anton Wilson, Cosmic Trigger Volume I: Final Secret of the Illuminati
The Journey
Get ready to embark on a wild and magical ride as we dive deep into the depths of our consciousness and nervous system programming!
Over the course of 10 weeks, we'll journey together to explore the intricate workings of our nervous system and uncover the 8 dimensions of consciousness, as mapped out by the legendary fringe thinkers Dr. Timothy Leary and Robert Anton Wilson.
Join our eclectic group of explorers from all over the world as we engage in a hybrid online and offline experience that's accessible in both English and German.
Through playful experiments, ritual games, and wacky adventures, we'll delve into the subconscious and discover the power of ParaTheater – an embodied ritual technology developed by Antero Alli.
And of course, to make this journey as magical as possible we will be exploring the principles and techniques of Chaos Magick to catalyze transformation and growth.

Are you ready to join us?
Time Coordinates
Put on your wizard hats and set your clocks!

We'll kick off our 10-week adventure on March 21st and wrap up on June 6th.

The Ritual Researchers will gather in person each Wednesday from 7-10 PM CET at the Life Artists Creators Hub in Berlin.

Adress: Mila Str. 4 10437 Berlin

And our Monastic Master Mind group will meet online on Sunday evenings from 7-9:30 PM CET via Zoom.

Don't forget to join us for our extra Zoom Q&A and sharing Circles on Tuesday evenings. See you there!




The Crew
Welcome, fellow explorers of the cosmic unknown! This Journey is for the daring and the curious, the ones who crave to dive deep into the mysteries of consciousness.
First up, I'm searching for 5 brave and daring Magickians who are ready for a full-on transformational journey. We'll be meta-programming 1:1 to craft a leveled-up version of your magickal self.
Next, I'm looking for 8 curious Masters who are ready to geek out on this map and take their experiments to the next level. We'll be diving deep and exchanging notes on our mind-bending results.
Thirdly, I want 8 courageous Ritual Researchers who are down to explore their subconscious and get freaky with some ParaTheater and chaos magick rituals in Berlin. We'll be getting intimate and experimenting like mad scientists.
And finally, I invite up to 8 fearless Monks who are ready to dip their toes into chaos magick waters and unlock their inner magickian. We'll be using the 8 Circuits of Consciousness Model to explore our nervous systems and create brain change.

Are you ready to join us on this epic Crew?"
Ready to jump aboard and
claim a spot on this life altering trip?
If you ever wanted to shift some paradigms in your life, this journey is probably a good way to start and make some major steps towards your higher goals. It is about structure, chaos and deep transformation.

I was blown away by some of the processes especially when it came to making my mind a tresor box for my wishes, honing down my thoughts and subconscious so that my needs and wants would be taken care of.

The 8 circuits – which I had never heard of before – are designed to bring the focus to all areas of human body-mind unit, from the very "primitive" basic needs to the very subtle or transpersonal.

The secret lies in the order: if you have taken care of the bodily requirements, and the emotional, mental and social realms, you will all the more be able to tune in to the realms of magick.

Thank you, Mariana, from the bottom of my heart for creating this journey and taking us there.

Bettina Semmer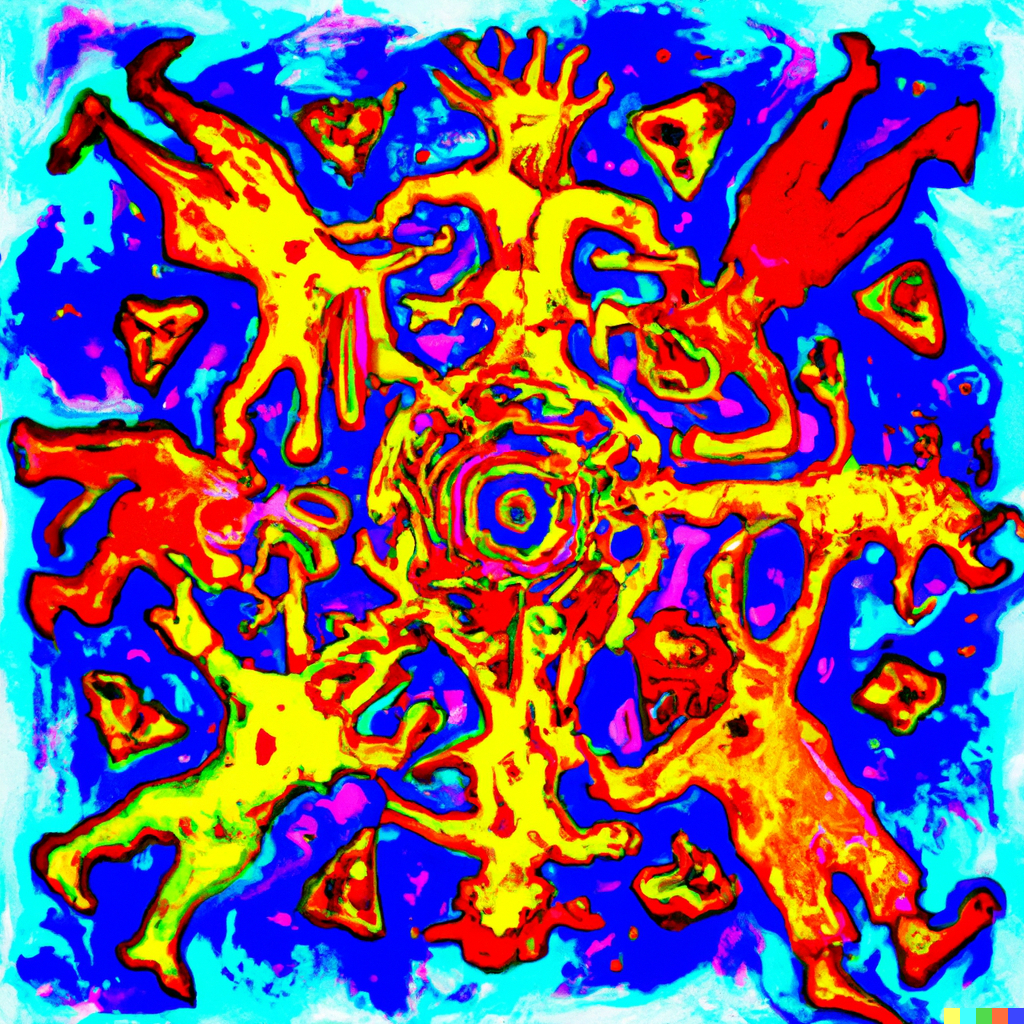 Ahoy cosmic pirates and explorers of consciousness!
My name is Mariana Pinzón and as captain of this Crew I invite you to join me for 10 weeks of Chaos Monastics and Ritual Research.
I work with unconventional humans, edge-dwellers, neuro-diverget folx, and solar punks. I take them on a quest of self-discovery, integration, and grounding. I help them welcome and embrace their Chaos as an opportunity to level up, unleash their magick and empower them to craft their own path toward a regenerative future.


Why this model?
I'm no stranger to life's ups and downs, the highs and lows, the twists and turns. But let me tell you, working with the 8 Circuits of Consciousness Model has been like strapping on a surfboard and riding those waves with more ease!

It's helped me navigate some of the toughest crises I've ever faced, rebuild myself from the ground up, and develop skills to help others in their times of need.

And hey, let's not forget the humor! These thinkers are a bunch of wacky geniuses who know how to make you laugh, even in the midst of a dark night of the soul.
What about my credentials as a guide?
First off, I've earned and learned the ins and out of this map of consciousness by working with the material of these eccentric thinkers and applying it in the mids of Wave after Wave of Chaos hitting my life. It helped me keep some sense of sanity and laugh about the cosmic joke being played on me.

But I also have some shiny documents of authority to show for it.

I have a diploma in Transformational Coaching and a university degree in Philosophy, Comparative Religion, and Political Science, a diploma in Positive Psychology, and about 20 years of experience leading group work in different settings: university, politics, activism, and transformative spaces.

I have over 5 years of experience practicing group magick with the IOT and I've played in some pretty wild game-worlds, like politics, drug liberation, and even medical cannabis entrepreneurship.

But now, as a chaos magickian and erisian trickster, I encounter the world with curiosity, humor, courage, and an open heart and I have taken up my shift at the Cosmic Costumer Care Department.

Hail Eris!
Why do I offer this Journey?
As someone who's been through some serious waves of Chaos, I know firsthand the transformative power it can have. And I also know that those of us who don't quite fit in with the mainstream has a special role to play as Agents of Change. That's why I'm offering this Journey to explore the 8 Circuits of Consciousness Model so more can gain mastery over our nervous system configurations. I invite you to embrace your inner freaks, nerds, and rebels and become the change you want to seed in the world!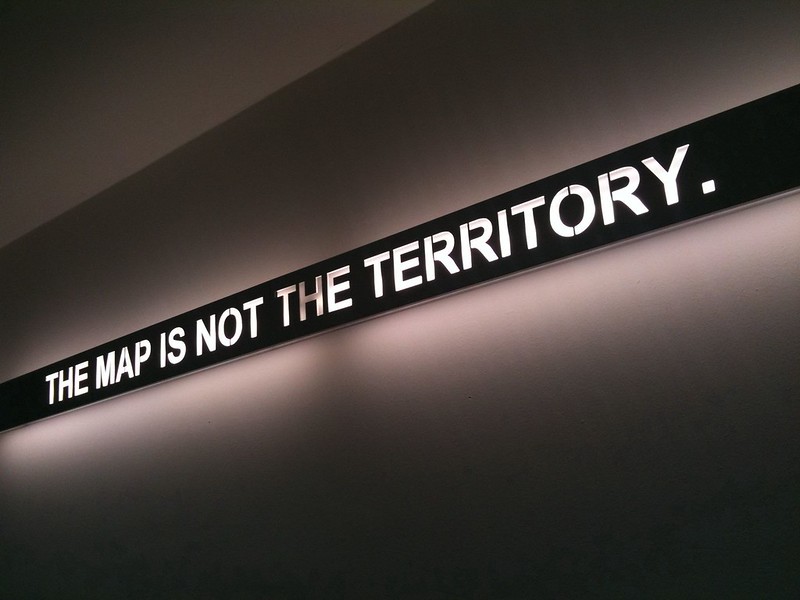 The 8 Circuits of Consciousness Model
The 8 Circuits of Consciousness Model is like a treasure map to the wild and wacky world of your own mind. It's a tool that helps you explore the depths of your consciousness, and chart a course towards personal and transpersonal development.
As a meta-modern psychonaut, you'll be able to appreciate the awesomeness and limitations of this map, and use it to navigate the chaotic waters of your own mind.
You'll learn how to download, integrate, and embody the 8 Circuits of Consciousness Model, so that you can use it as a compass to explore the mysteries of your mind without needing any mind-altering substances.

It's like unlocking a secret level in the game of life, where you can achieve greater fluidity and flexibility, without being tied down to any particular cultural or spiritual tradition.

What treasures might you find on this journey?
With this Journey, you get what you invest. Show up fully and you will see results beyond your wildest dreams.
Dive into the chaotic, magickal, and downright weird landscape of consciousness with a quiver full of ritual practices and wacky challenges to level up your integration game!
Increase your intelligence by understanding and learning to meet the needs of your system so you can fully embody your avatar!
Discover new levels of self-knowledge and mastery while playing and having a blast!
Change your system and change your experience of the world, all while having a damn good time!
Become a reality hacking pirate with an embodied understanding of 8 types of human intelligence, and help others do the same.
What is included?
Group Journey
Are you ready to join forces with other chaos-loving, consciousness-expanding maniacs?
Then hop on board with this crew and let's get wild!
Through our hybrid approach, we'll connect in both digital and in-person spaces to share, learn, and grow together.
Join us on Discord to engage with like-minded individuals, share your insights, and explore the strange and wonderful terrain of consciousness.
Our weekly video calls are where the magick happens, and if you're a true geek, you'll love our Monastic Master Mind sessions where we dive deep into group exercises and explore the frontiers of human intelligence. The language we use will depend on the group.
And for those who want to take things to the next level, our Ritual Research Lab in Berlin is the place to be. Here, we'll use ParaTheater and Chaos Magick Rituals to delve deep into our subconscious and explore new frotiers. And don't worry if you don't speak English or German – this format is bilingual, so you can fully participate in the experience. We will not be talking much anyways here.
Transmissions
I have some transmissions for you to ignite your inspiration and blow up some mental constructs toward expansion.
Each week, I'll be dropping pre-recorded videos about the circuits of consciousness and the colors of magick.
You'll learn how to increase your intelligence and identify imbalances in your system and focus on integration work.
We'll also be exploring the magical work of Illumination, Enchantments, Divination, Invocation, and Evocation.
But wait, there's more! I'll also be sharing some tips and tricks on how to work with Sigils, Servitors, and DIY rituals.
And I will add some pre-recorded meditations to help you immerse into the different circuits.
Don't worry about language barriers, because everything will be available in both English and German.

So buckle up, and let's journey together into the wild and wonderful world of consciousness!

Hail Eris!
Quest-Scrolls
You will receive the 8 Quest-Scrolls of the Balanced Psychonautics Quest!
Each scroll is packed with theory and quest exercises to inspire you to experiment and explore the mysterious territories of consciousness.

I've compiled the best of the best from giants in the field such as Robert Anton Wilson, Antero Alli, Peter Carroll, and more, including some of my own bits and pieces.

From the letters to the theorems to the praxis sections, you'll have everything you need to deepen your understanding and experience of each circuit.

But remember, my friends, the true transformation lies in the investment of your time and energy – the more you put in, the more you'll get out!
The Quest Scrolls are only available in English.
Are you already a Discordian high priest or chaos magick psyconaut? Are you in need of a full system reset?

This is prebuilt ritual space. The quest starts before the first meeting. Go on Walkabout to find a new city. Become a nobody. Complete environment transplant. Start a new important remote job. Take each of the drugs in order. Keep a journal. Do your homework. Don't explain the ritual to anybody outside. Try to keep pace.

Mariana Pinzon has curated the ideas of Timothy Leary, Robert Anton Wilson, Antero Alli along with her own and others, to form a comprehensive educational course into the 8-Circuit Model of Consciousness. This ritual chaos vortex returns what you put into it.

Are you ready to become a nobody. The homework is designed to open your perception filters, and focus your attention in a holistic way faster than you can do it solo. You will be initiated into the art of chaos magick to create your own rituals. Are you ready to explore and experiment with reality? Do you want some Discordian fun? 5/5!

Hail Eris!

Jamie McGuigan
Your Investment
Time
The most valuable investment for your personal Transformation Journey is the time you commit to playing with this material and how often you show up for the group formats.
Your weekly time investment depends on your level of engagement.
Money
For this 10 Weeks of Transformational Journey I offer different packages at different levels of investment:
As a Monk:
You have flexibility in your time commitment.
You will receive the Quest Scrolls and the video transmissions.
Working through that material will take you about 2 hours a week.
You can add any time you wish to spend experimenting with the Quest items and engaging with others on the Discord server.
As a Monk you invest: 230 Euro
You receive:
Access to the Discord Server and the Q&A Calls
Weekly pre-recorded video transmissions
8 Quest-Scrolls
As a Master:
In addition to the time invested as a Monk, you will be asked to commit to additional 2,5 hours a week on the Monastic Master Mind call.
I invite you to see this as an investment in your Great Work.
As a Master you invest: 420 Euros

You receive the Monk package plus:
Access to the weekly Monastic Master Mind calls
Access to an exclusive Discord text and video channel for Masters
As a Ritual Researcher:
In addition to your investments as a Monk, you will commit to 3 weekly hours for the meeting of our Ritual Research group.
As a Ritual Researcher you invest: 555 Euros
You Receive the Monk package plus:
Access to the weekly Ritual Researcher Meetings
Access to an exclusive text and voice channel on Discord for Ritual Researchers

As a Magickian:

You have the highest time investment since you want to go deep into meta-programming.
You can choose to join the Monastic Master Mind and/or the Ritual Research Group.
In Addition to this, you will receive 8 x 90 min 1:1 Coaching Sessions you can book in your own time until the Fall Equinox.

And you can book a 2-3 hours System Check interview at the beginning and the end of the journey to track your change. You will have a first download of the map in direct reference to your system before the journey and a compass to know where to focus the work.
As a Magickian you invest: 2300 Euros

You receive all within the previous packages plus:
8 x 90 min 1:1 Coaching Sessions (to be taken in until Fall Equinox)
2x 2-3 hour long System Check Interview.
Pricing includes MwSt/VAT as a tribute to the German Authorities. Payment plans and individual arrangements are available. Can´t meet me at that price point? Just talk to me and reveal your magick number. Coaching Sessions and System Check Interviews can be booked additionally.
The future is up for grabs. It belongs to any and all who will take the risk and accept the responsibility of consciously creating the future they want.

Robert Anton Wilson
This journey with Mariana has been a transformative one. An odyssey full of challenges, treasures, dangers and unexpected events. A magical training in the art of living with chaos and enjoying the waves of change, seizing every blow and every encounter as part of my intention. I enlisted in this crew as a magical pirate to reinvent myself. I learned to let go of the dead and shape my desires and my actions. I ended a relationship of mistreatment and abuse and saw the time approaching to take flight artistically again.

Mariana is an extraordinary magician of the 8 circuits and a wonderful coach who knows how to speak the language of her interlocutor and use the power of imagination and metaphors to materialize their intention and desire in the life of each one. Of all the circuits, C1 and C2 have been the ones that have given me the most work, but with their help I have been able to sustain myself in the process of embracing abandoned memories and areas of myself that are part of my totality.

We are a mystery. We are Chaos. And the beauty of chaoSurfing is to shape the form that our spirit yearns for every step of the way. Knowing that while navigating Chaos it is important to know the course of our heart. And that we are so magical that we can model reality and marvel at that miracle of journey.

Thank you, Mariana! Oh, my captain! My captain!

Orland Verdú
The Flow of the Journey
This Journey begins with Spring Equinox
March 21st 19:00 CET: Opening Ceremony
We will set the frame and set intentions
We will establish a hybrid group of Monks, Masters, Ritual Researchers, and Magickians
We will download the Map
March 22nd 19:00 CET: Establishing Ritual Research Group
Introduction to the basics of ParaTheater and Chaos Magick Rituals
Opening Ritual
March 23rd 19:00 CET: Establish the Monks Group
Introduction to the basics of ParaTheater and Chaos Magick
Opening Ritual
March 26th 19:00 CET: Establish the Monastic Master Mind Group
Introduction to the basics of ParaTheater and Chaos Magick
Opening Ritual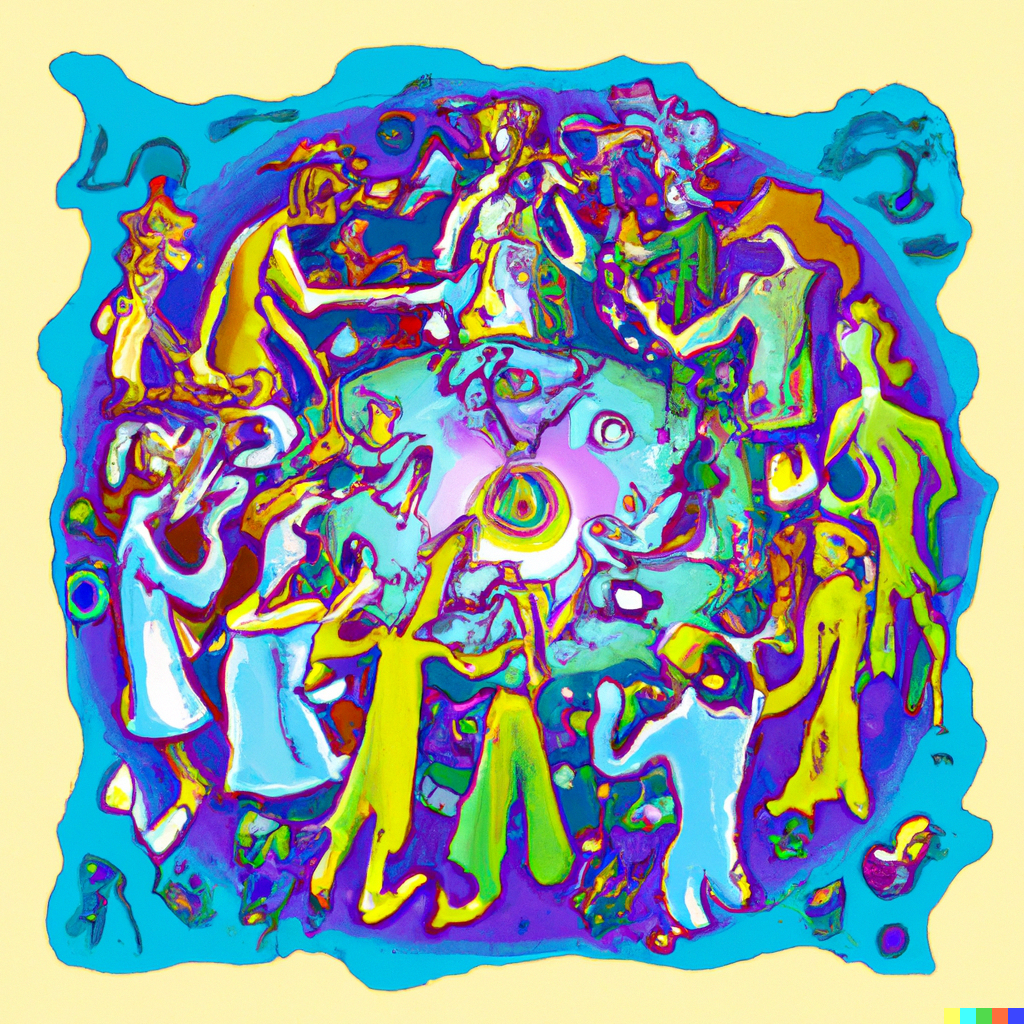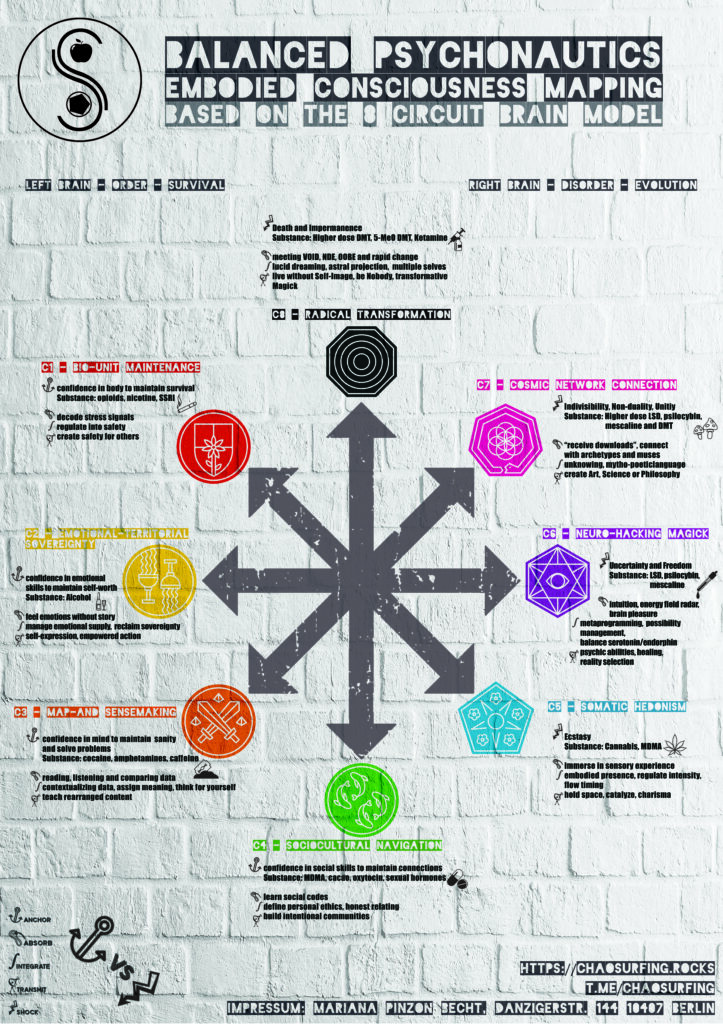 Circuit 1: Bio- Unit Mantainace
Di 28.03: Q&A
Mi 29.03: Ritual Researchers
So 02.04: Monastic Mastermind
Circuit 2: Emotional Sovereignty
Di 04.04: Q&A
Mi 05.04: Ritual Researchers
So 09.04: Monastic Mastermind
Circuit 3: Map and Sense-Making
Di 11.04: Q&A
Mi 12.04: Ritual Researchers
So 16.04: Monastic Mastermind
Circuit 4: Social Navigation
Di 18.04: Q&A
Mi 26.04: Ritual Researchers (!)
So 23.04: Monastic Mastermind
Circuit 5: Somatic Hedonist
Di 02.05: Q&A (!)
Mi 03.05: Ritual Researchers
So 07.05 Monastic Mastermind (!)
Circuit 6: Neuro-Hacking Magickian
Di 09.05: Q&A
Mi 10.05: Ritual Researchers
So 14.06 Monastic Mastermind
Circuit 7: Cosmic Network Connection
Di 16.05: Q&A
Mi 17.05: Ritual Researchers
So 21.05 Monastic Mastermind
Circuit 8: Radical Transformation
Di 23.05: Q&A
Mi 24.05: Ritual Researchers
So 28.05 Monastic Mastermind
Closing Ceremony:
So 4.06 : Monastic Mastermind
Di 6.06 : Ritual Researchers
What about Chaos Monastics?
Hey, my fellow rebels!
Are you tired of living a mundane life and ready to shake things up with some chaotic energy? Join me on this quest to become a temporary community of monks, experimenting with a framework towards the ultimate goal of a Chaos Monastery.
As part of this program, you'll immerse yourself in deep inner explorations and ritual practices, while receiving support and accountability from your fellow monks. We're all here to do the Great Work of Magick.

We Discordians must stick appart! But it's more fun to stick appart together!
This is not your grandma's spiritual program or your typical New Age fluff.
This is aligned with the Erisian Liberation Front.

We're here for the playful liberation of consciousness, drawing on the teachings of legends like Robert Anton Wilson, Antero Alli, Peter Carroll, and more. So, are you ready to join our monastic community and unleash your inner Magickian? Let's do this!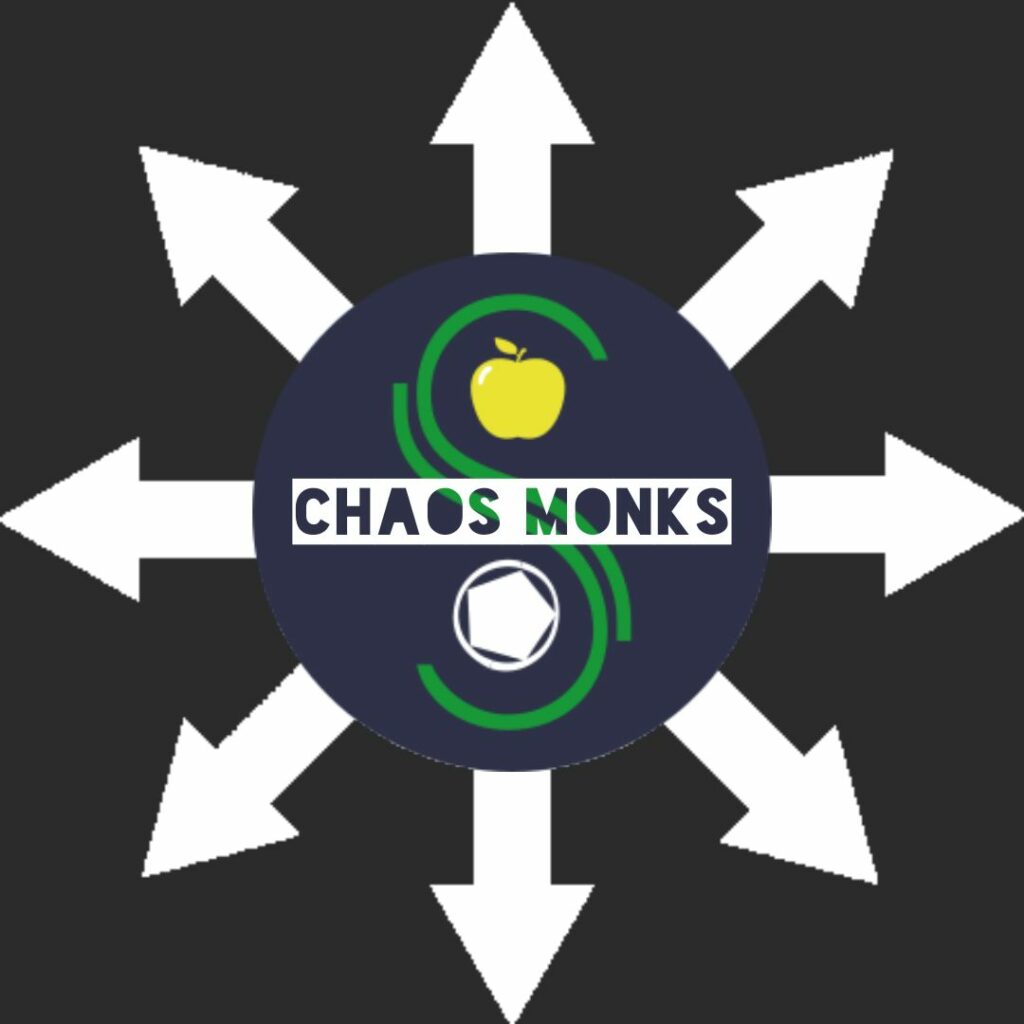 Courage is the key to creativity and to any relinquishing of ego structure.

Timothy Leary, Your Brain Is God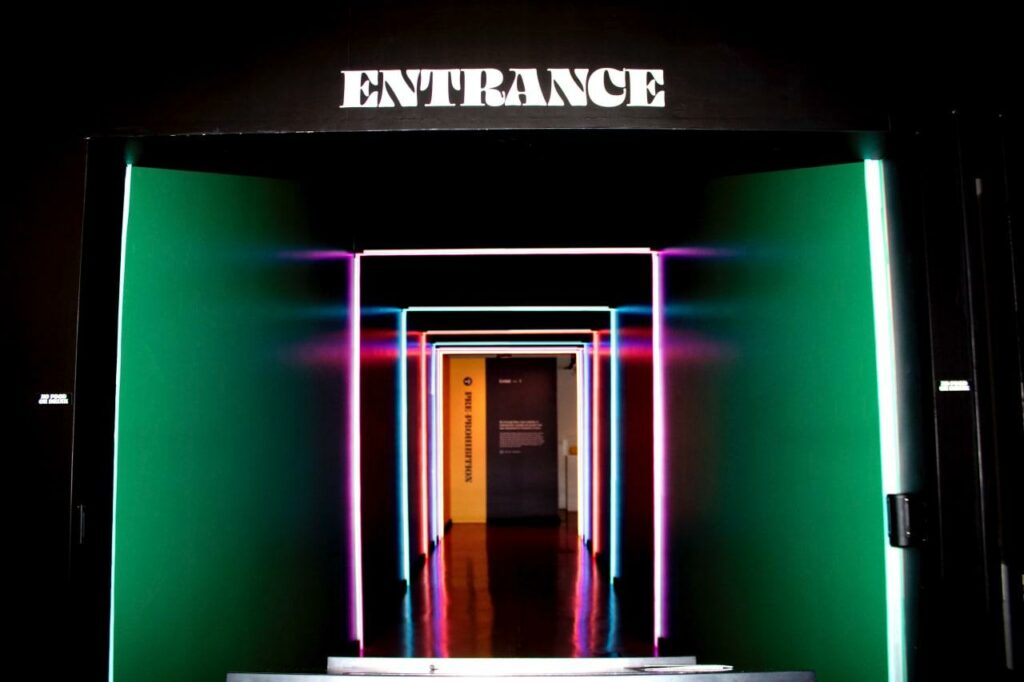 Do you have any Questions?
If you have any questions about this journey that are not answered here, do not hesitate to contact me:
Or book a Chemistry Call to see if this journey might be for you!
All photos picturing me are © Maximiliane Wittek, 2021, the rest are contributed by creators at UNSPLASH, Graphics were created by Mike Lebrija and me in collaboration with DALL-E.