Next Journey starts in Spring 2023
An 8 Week Ritual Research Journey for embodied explorations of 8 dimensions of consciousness
Are you on the path of transformation and self-knowledge or do you work with clients to support them on this path?
Are you looking for new tools to explore the complexity of the human experience without substances and having to adopt more spiritual dogmas?
Are you curious to explore how to ground experiences of altered states to really embody what comes through expanded states of awareness?
The Journey
Over 8 weekly meetups, we will explore the 8 Dimensions of Consciousness available through our Central Nervous System mapped by the 8 Circuit Brain Model proposed by Timothy Leary and Robert Anton Wilson.

We will engage with games, embodied experiments and different ritual elements – such as ritual polarity work, conscious trance meditations, dream body casting, invocations and evocations, and banishing rituals – each related to a different circuit of our nervous system, based on the rituals proposed by Antero Alli in his paratheatre approach.
Time coordinates
The Journey starts April 2023
We will meet each Wednesday from 18:30 – 21:30 @ The Embodiment Center
Adress:
Gustav-Adolf-Str. 15
13086 Berlin- Weißensee
The Crew
For this Ritual Research Journey I am inviting a Crew of 12 explorers of consciousness or transformation practitioners.
This is for those who wish to expand their tool set for self-exploration, self-diagnosis and consciousness expansion with a map of different dimensions of human experience and ritual embodiment tools.
This might be up your alley if you want to work on balancing expansion, grounding and self-exploration or are ready to catalyze some change in your system.
We look for the Secret – the Philosopher's Stone, the Elixir of the Wise, Supreme Enlightenment, 'God' or whatever…and all the time it is carrying us about…It is the human nervous system itself.

― Robert Anton Wilson, Cosmic Trigger Volume I: Final Secret of the Illuminati
Ready to jump aboard and
claim one of the 12 available spots?
Salve fellow explorers of the seas of transformational work!
My name is Mariana Pinzón and I invite you to join me on this ritual research journey of embodied consciousness mapping.
My work integrates embodied consciousness mapping, based on the 8 Circuit Brain Model as a tool for self-inquiry and self-diagnosis and an alternative approach to looking at neuro-diversity. Using this model in the past 3 years, I have gained a deeper understanding on how my system responds to different experiences, and the challenges the wacky card dealers at the game of life have thrown at me.
Working with the ritual exercises proposed by Antero Alli in his book "The 8 Circuit Brain Model – Navigational strategies for the energetic body" and "Angel Tech – A modern shaman's guide to reality selection" has offered me access to an embodied understanding of this model and allowed me to notice where I am out of balance, for not honoring the needs of my system, where to practice compassion for my responses and where to make adjustments to get back to center and continue surfing the waves of chaos coming my way.
I firmly believe that working with this model will increase your capacity for understanding different dimensions of human intelligence, how to increase it and how to use altered states of consciousness to catalyze growth and expansion without neglecting grounding and integration to open your system naturally towards a larger capacity for spiritual expansion without loosing balance.
Mariana's depth of knowledge takes my breath away; she has such a beautiful heart while being profoundly strong. She is patient and heartfelt and she cares deeply for others. She brings tears to my eyes as she is such a special human being and I feel incredibly honored to know her. Her power and life experiences are her greatest gifts; she is deeply grounded and she is able to touch others' lives in a meaningful and thoughtful way.

Kana Knox, CEO of Unfurlingheart
What treasures will you find on this journey?
Show up fully in each session, invest time in further experiments you may:
Gain a quiver full of ritual practices and exercises to increase intelligence in your system on 8 dimensions of experience.
Engage with new levels of self-knowledge and self-mastery in new and playful ways.
Learn how to make adjustments to your system, and create lasting change.
Reach an embodied understanding of 8 different types of human intelligence, in order to help yourself and others navigate reality.
Increase your ability to integrate experiences of altered states and help others navigate the waters of transformational processes.
What is included?
A Group Journey
At the core of this offer is a held space for 8 Sessions of 3 hours each to explore one Circuit of Intelligence and Dimension of consciousness at a time.
There will be a theoretical and practical part to each session.
You will receive a transmission on the function of intelligence each of the circuits represents; we will then engage in different embodiment experiments, games and rituals to create direct experience that can be mapped into the model.
This is journey is more about researching together than receiving teachings.
We will have a Discord group for short feedback and reflections and to share whatever comes up during our journey in revelations from our experiments.
Self – Practice
You will receive 8 Workbooks that contain each a theorem section with more information on each circuit and a praxis section with reflection exercises, experiments and practices for you to dive deeper and challenge your system to create transformation and intelligence-increase.
The more time you invest in this, the more results you will get and the deeper the transformation you can achieve in 8 weeks.
Deep Dive Interview
To onboard you to this crew and get you familiar with the map on your own territory, I offer you a 2 hours deep dive 1:1 interview for Self-assesment.
I will ask you a series of questions for each circuit to give you an overview of the spectrum of experiencing each circuit represents.
After each block of questions you get to make a Self assessment on how much you think you have integrated on each level.
After the journey you can come back to your answers to see how things have shifted or improved.
She has a creative way of dissecting parts of myself. With her creative, playful magical practice I realized, step by step, where my potential for positive growth lies.

Each session is full of self discoveries and new insights to explore, which she is able to stir up in the magic cauldron of the subconsciousness with her patient energy and powerful clarity.


I feel empowered in my creativity, curiosity and self awareness in the ways I speak to myself thanks to Mariana´s guidance on this transformational journey.

Suzanne Weng
Your Investment
Time
The most valuable investment for your personal Transformation Journey is the time you commit to play with this material.
Your weekly time investment amounts to:
4 hours for our weekly Group Session
1-8 hours for completing tasks and experiments on the workbook
Money
For this Transformational Journey I offer different packages at different levels of investment:
8 Week Group Journey:
Monk (I am navigating tight financial flow) 420 Euro
Master (I am on top of my financial flow) 555 Euro
Magickian (I create abundant money flow) 777 Euro
Pricing includes MwSt/VAT
Payment plans available. Just talk to me.
The future is up for grabs. It belongs to any and all who will take the risk and accept the responsibility of consciously creating the future they want.

Robert Anton Wilson
Optional : Individual Coaching Package
If you want to go deeper into a journey of self-exploration and transformation, you have the option to boost your journey with a tailored coaching package.
I offer you 90 minutes 1:1 ChaoSurfing Sessions with me to take a deeper dive. We can use the Sessions to shine light on patterns, integrate your shadows, integrate altered states experiences, shift limiting beliefs and outdated maps or gain clarity on how to craft a new path for yourself and overcome whatever challenges you face that keep you from embodying the change you want to see in the world.
Pricing:
2 Sessions – 250 Euro
4 Sessions – 500 Euro
8 Sessions – 1000 Euro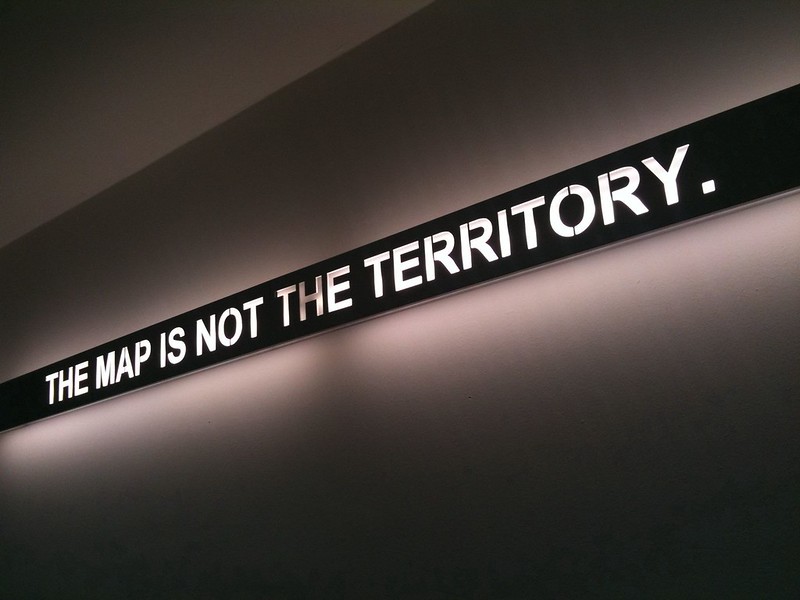 The 8 Circuit Brain Model
This is just another Map among many others to explore the shifting and mysterious territory of consciousness.
This map works under the assumption that we inhabit complex bio-computers that receive imprints in our brain circuitry by the experiences in our upbringing. Throughout our developmental journey, the nervous system gets conditioned by the cultural programs of the societies we grow up in and the information we have absorbed and integrated in to our maps throughout our education. To some extent our circuitry can be reprogrammed at our own will – on some levels easier than on others.
It acknowledges that there are different levels of experiencing reality. By balancing out the needs of the different levels, we can increase the sensitivity of our Central Nervous System to receive, integrate and transmit more signals increasing the joy of direct experience of reality.
This Journey is designed to download , integrate and embody this map a tool to navigate the expansion of consciousness without substances. It does so by challenging your system on different levels into states of more fluidity without imposing any cultural or spiritual paradigm on you.
I was part of the Balanced Psychonautics Crew 2021. At that time I was in uncoupling-struggles and
felt extremely supported by the intelligent way Mariana coached me throw the probably most difficult intimate relationship-issue at that moment. They helped me to understand and name my trauma reactions. I felt empowered and generously supported.
Thanks to the 8-Circuit-Brain Journey and the methods that we researched along with, I was offered to investigate into the perspective, that Chaos has the potential for a more magic and mysterious life. Who would not want that!

Fraunke Spannenberg
The Flow of the Journey
This Journey begins on April 2023 – exact dates to be determined
The weekly Session will happen on Wednesdays 18:30-22:30 CET @ The Embodiment Center
Week 1(April 6th): Circuit 1: Bio-Unit Maintenance

Introduction to the model
Safety and Co-Regulation

Somatic Awareness Practice
No-Form Meditation
Polarity Integration Ritual

Week 2 (April 13th): Circuit 2 – Sovereignty and Emotional Territory

E-Motion – Energy in Motion
Monkey Business Game
Accessing anger as Fuel
Dominion Ritual

Week 3 (April 20th): Circuit 3 – Map- and Sense-making

E-Prime Reality Twist
Is-Glue Dissolving Ritual
Cognitive Bias Bingo

Week 4 (April 27th): Identity and Social Navigation

Values Embodiment Ritual
Releasing Shame in the Circle of No-bodies
Identity Transformation Ritual

Week 5 (May 4th): Circuit 5 – Somatic Hedonist

Cultivating Presence
Primal Play – exploring sensuality with a Basted invocation
Cuddle Puddle

Week 6 (May 11th): Circuit 6 – Neurohacking Magickian

Conscious Trance Meditation
Banishing Rituals
Sigil Magick
Creatng non-linear possibilities ritual
Permission to be psychic – Experiments in mind/energy reading

Week 7 (May 18th): Circuit 7 – Cosmic Network Connection (May 18th)

Gaia Mind Connection Ritual
Contacting Higher Intelligence: Archetype Invocation Ritual
Divination practice

Week 8 (May 25th): Circuit 8 – Void and Non-Local-Consciousness

The Cloud of Unknowing Ritual
Dream Body Activation Ritual
Intimacy with Death Meditation
Closing Circle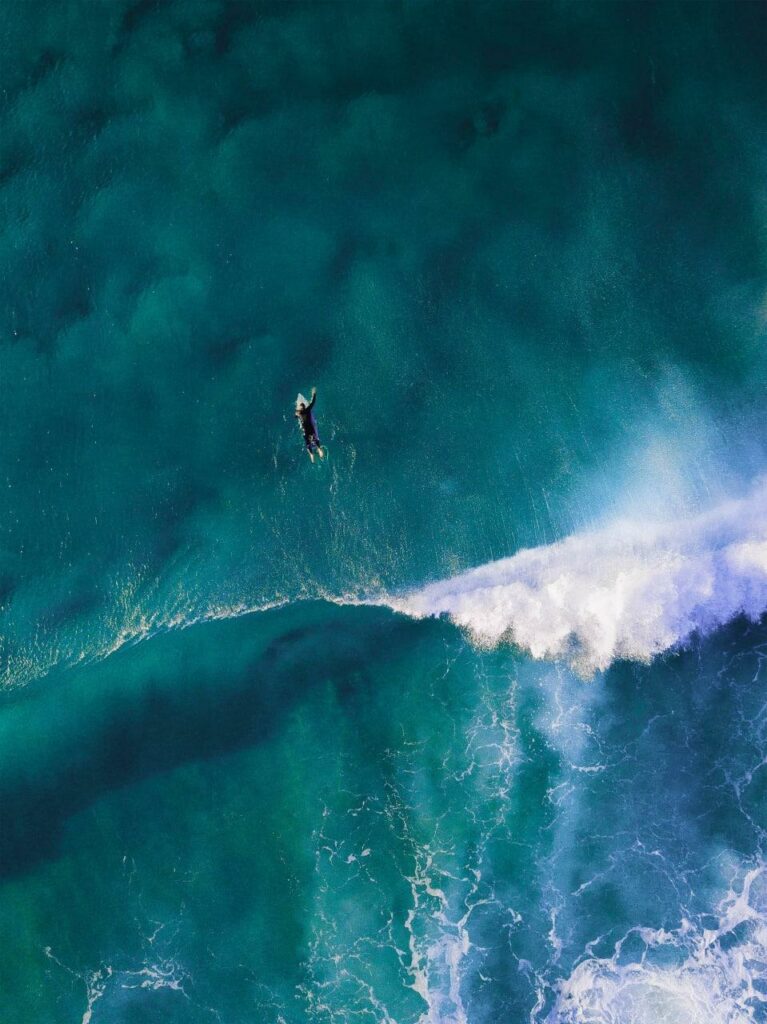 The future is up for grabs. It belongs to any and all who will take the risk and accept the responsibility of consciously creating the future they want.

Robert Anton Wilson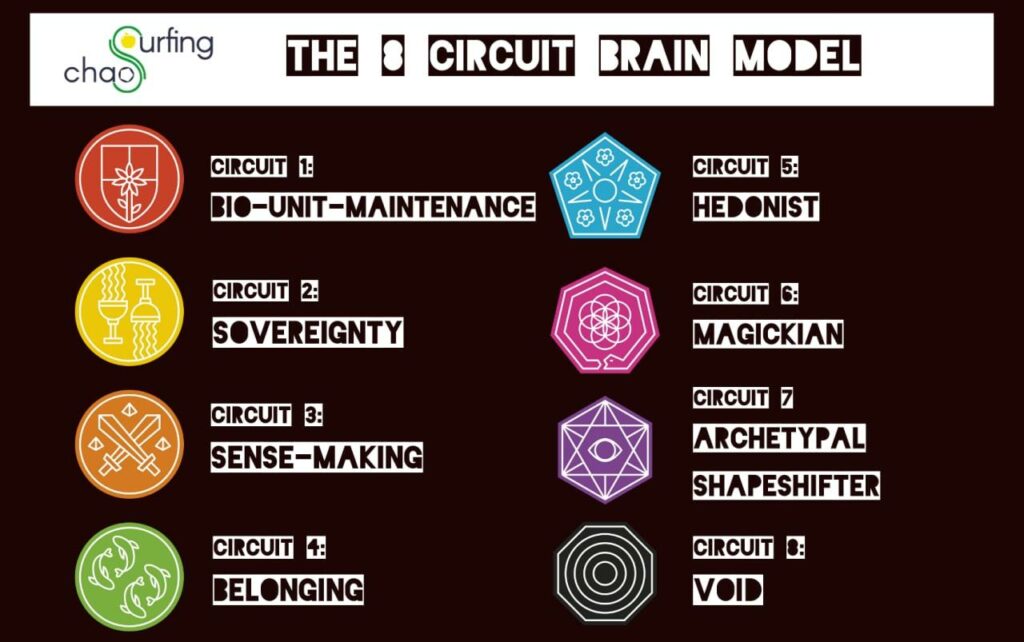 Transformation Explorers!
This journey challenges you into an embodied experience of Self-Awareness where you explore different states of consciousness through ritual and play and it is for you if…
If you are experiencing a lot of uncertainty on your life-path and are looking for a way to regain balance and do deep dive of self-exploration that will lead to expansion.
If you are looking for a map and tools for self-knowledge and self-diagnosis
If you are a coach, healer or space holder looking to expand your toolkit for understanding other humans with a holistic map of consciousness
If you are an explorer of altered states of consciousness and wish to increase your understanding and toolset to do integration work
If you are an agnostic spiritual seeker ready to use your own direct experience and claim your own authority while expanding your sets of practices to go deeper without adopting new dogma
If You are done with the self-improvement circus, ready to fully embody your avatar and play with what you've got while also wanting to increase the intelligence of your system to enhance your game-world experience!
Mariana´s capacity to engage in active listening and her outstanding ease to mirror what she listens to in a deeply reflective way allowed me to find much clarity in life problems that I have been facing and working on for years.

During her sessions she uses a different range of tools to engage in a joint exploration of the self, including meditation, cacao, dance, visualization and other kinds of different rituals. I felt since the first moment that she cared, that she was listening to me and never that she was judging me or telling me what to do.

Arturo Rodarte
What's the gain again?
Understand how the ego-structures of your Avatar work. Understand how fully integrating your physical, emotional, conceptual and social needs serves as a resilient anchor for natural expansion and safer explorations in higher realms of consciousness. Understand and experience how this allows you to hold more experiences of Ecstasy, Uncertainty, Indivisibility and Impermanence without frying or short-circuiting your Avatar's CNS.
Increasing your commitment to your Body and this Life and fully claiming your Avatar to play on Mothership Earth while releasing existential dread.
Develop compassion with your emotional responses and territorial needs by understanding the root of your patterns and adjust them to redefine your sense of self-worth, status and success.
Making the Mind your Servant by Unpacking the Belief Systems (B.S.) and biases your mind works with. This will help to increase your sense-making and problem solving skills instead of letting your monkey mind run the show over your perception of reality.
Get crystal clarity on your own personal ethics and release imprinted moral programming. This will allow you to engage in honest and conscious relating and find your tribe to create your own game-worlds to inhabit.
Listening to your body's wisdom and fulfilling its needs for bio-survival will allow you to hold more space for presence, sacred play, awe and wonder and sublime ecstasy.
Anchoring in your Sovereignty. This will allow you to hold space for multiple realities, to explore possibilities, engage in reality selection and expand your awareness of the energetic body and other signals from the psychic circus.
Releasing attachment to Identities by embracing impermanence and meeting the Void allowing you to become more flexible in creating game-world characters to play in different social fields.
I felt a deep trust in Mariana throughout the whole process, and she made everything feel safe. Her steadfast, compassionate presence was a beacon of light. I highly recommend Mariana and ChaoSurfing to anyone seeking to heal their shadow and integrate its wonderful power. What previously was feared becomes loved and understood, allowing more substantial change than anything surface-level could offer.

Andrew D. Pegram
The most important thing you do in your life is to die.

Timothy Leary
The Agent of Change
I am a trained and qualified transformational coach by Animas Center for Coaching, a psychonaut and Erisian Chaos Magickian answering the call of the Cosmic Costumer Service to assist with the transformation of human society on Mothership Earth through playful liberation of consciousness.
I have experience in other forms of transformation quests playing in a more serious character in the game-worlds of drug policy activism and medical cannabis entrepreneurship and advocating for secularism and sensible drug policies as a green party politician.
My first good mindfuck happened through studies in Philosophy, Comparative Religion and Political Science as university level academic education. Illumination through mindfuck further happend by reading the Principia Discordia, Robert Anton Wilson and Antero Alli. Hail Eris!
I have a passion for exploring reality tunnels, paradigms and other ways to engage with reality. Through my own processes of metamorphosis I have an increased capacity for holding non-judgmental space.
I give my best to encounter the world with curiosity, humor, courage and an open heart and I appreciate the power of Chaos and Crisis as portals for transformation.
I have a special place in my heart for other tricksters, fools, freaks, chaotic edge-dwellers, rebels, black sheep and solar punk visionaries.
Courage is the key to creativity and to any relinquishing of ego structure.

Timothy Leary, Your Brain Is God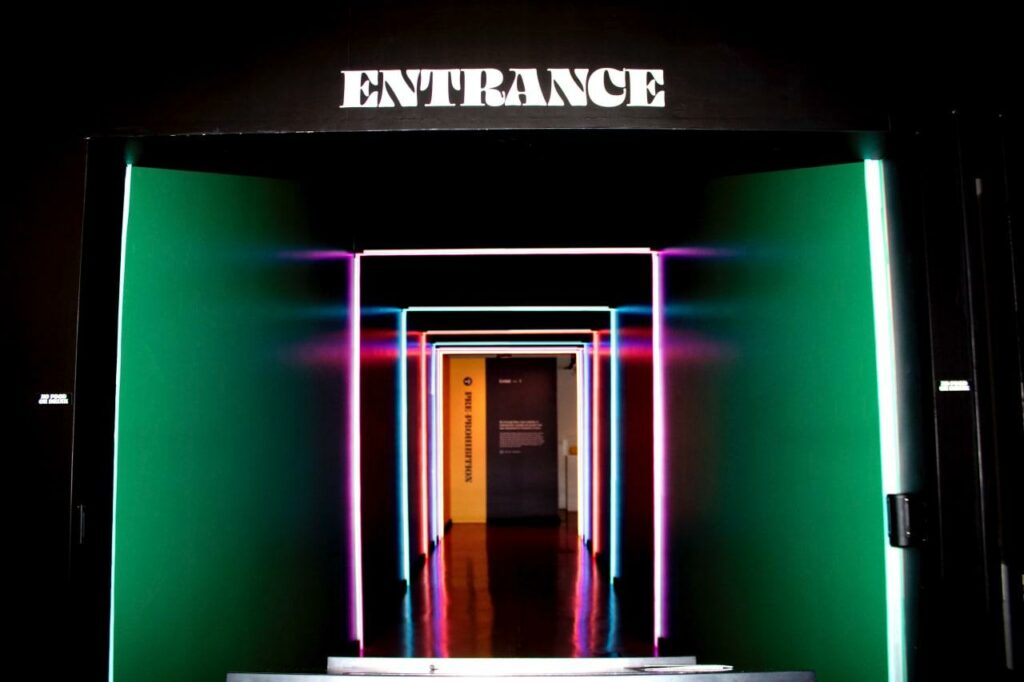 Do you have any Questions?
If you have any questions about this journey that are not answered here, do not hesitate to contact me:
All photos picturing me are © Maximiliane Wittek, 2021, the rest are contributed by creators at UNSPLASH, Graphics were created by Mike Lebrija.