May 16
@
18:30
–
21:30
CEST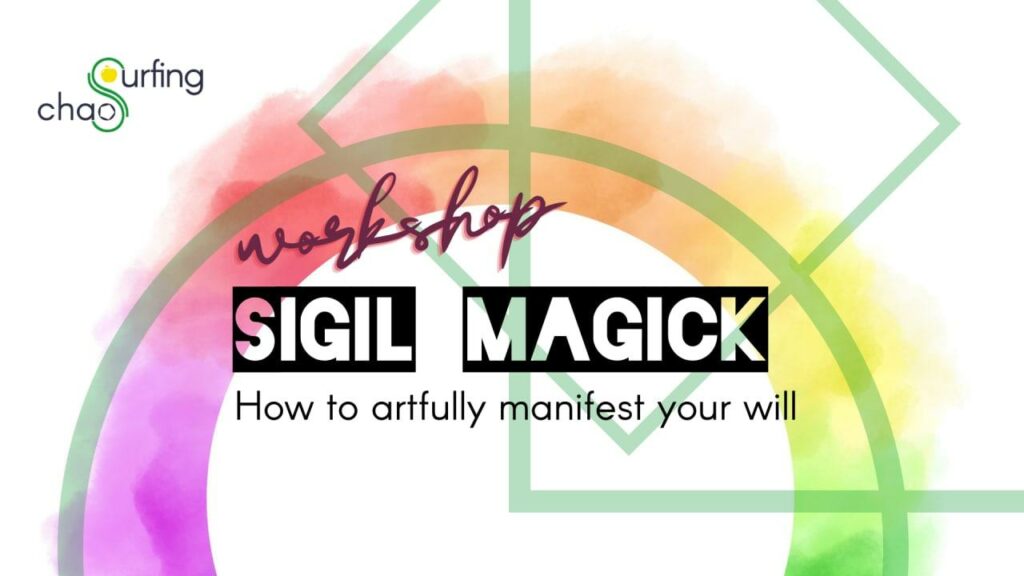 Pricing: €14,00 – €42,00
Depending on your money flow capacity
The Technique of Sigil Magick was introduced to western Occultism by Austin Osman Spare.
It was adopted as one of the basic practices for spellcasting by Peter Carroll, one of the founders of the Chaos Magick current and the Magical Pact of the Illuminates of Thanateros.
In this 3 hour workshop, you will learn how to condense your own desire of choice into a powerful statement of will.
You will learn and practice the basic technique for crafting sigils, how to charge and activate them and how you can play with this technique to create your own method of sigilization.
You will have a powerful method at hand to create change in your life.
Learning this simple technique can accelerate change in yourself and in your reality by giving you a powerful tool to anchor your desire for change deep down into your subconscious. This technique bypasses your rational sensor allowing your Intention to unfold without interference of your chattering mind.
Flow
18:30 Doors open
Introduction to Sigil Magick
Distilling Intention Workshop
Craft Sentence of Will
Craft your Sigil
21:30 End
How to prepare
Think a bit about your desires for change in your life.
What to bring
Paper and if you want to get very creative your favorite Art supply
About Facilitator
I am an agnostic and eristic practicing Chaos Magickian and a Transformational Coach offering my space for psychonauts to do integration work, for Solar Punk Visionaries to ground and embody the change they want to see in the world and for chaotic edge-dwellers to help them find balance to surf the waves of chaos.
I approach my work with lots of playfulness, without dogmas and I create warm hearted non-judgmental space for humans to explore different dimensions of consciousness.
I have a background in comparative religion and ritual research, as well as in politics and lobbyism for the liberation of cannabis. As a coach I trained with Animas Center for Coaching.
ChaoSurfing
mariana@chaosurfing.rocks